Spark! Sensory Classroom Maximizes Student Learning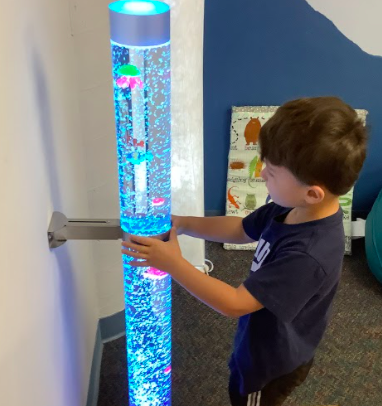 At Spark! Discovery Preschool, students are empowered to meet their sensory needs and participate in activities that facilitate better focus and learning through sensory rooms. Students are taught to regulate their own behavior before participating in other academic related activities.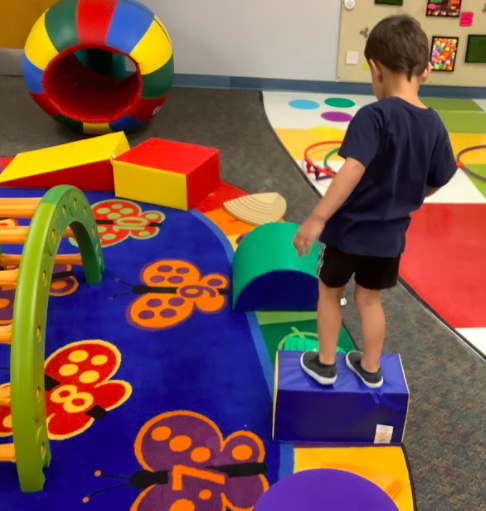 According to Spark! Discovery Preschool teacher Jess Harbison, students have access to the sensory room as a part of the daily schedule and practice a core vocabulary word to communicate when they are ready for sensory activities. "For some students, these activities include heavy work with deep input to their body. For example, climbing, jumping into the crash pad, and going through the obstacle course," says Harbison. Other students prefer quieter activities like solving puzzles, swinging, or playing in the bubble tube or with sensory toys. "We conclude our time by listening to a calming song while students roll on a roller or ball. As students leave the sensory room, their bodies are calm and ready to learn."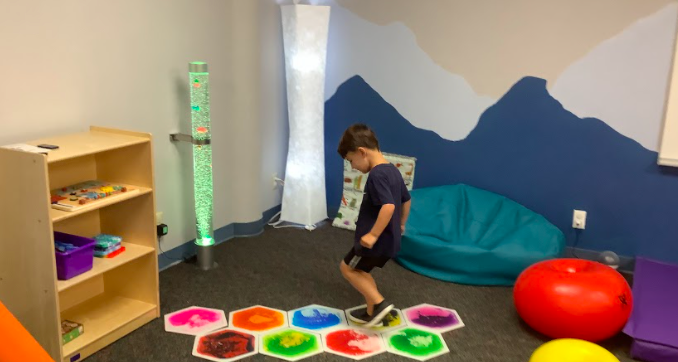 The sensory room at Spark! helps students be successful in a variety of ways. Students discover what types of activities are calming for them, helping to curb aggressive and disruptive behaviors. They are able to recognize when they need to self-regulate and request a break and a specific activity in the sensory room. This leads to a more controlled learning environment for students and teachers, helping to advance academic excellence at Spark!
We wish to thank our sponsors: Spark! Discovery Preschool Parent-Teacher Organization, The Weld County Trust, and SVVSD Special Education Department